UPCOMING EVENTS
Meijer Simply Give Spring Food Pantry Program
Meijer is a family company who is focused on enriching lives in the communities they serve. Thanks to their generous customers and a strong commitment from their food pantry partners, Simply Give has continued to be successful in feeding hungry families in our local communities. The program has generated more than $70 million in food donations throughout the Midwest since its inception in November 2008.
In their continued deep-rooted hunger relief efforts, Meijer will be launching an additional  campaign in 2023 to help feed hungry families. The newly added 2023 Simply Give Campaign will run from the dates of January 1 through Saturday, April 1, 2023 at Meijer store #260 near S. Adams Rd at 3610 Marketplace Circle – Rochester Hills.
During the campaign, Meijer is inviting their customers to join their combined efforts to fight hunger by purchasing $10 Simply Give donation cards through in-store. If you purchase a gift card at the ADAMS ROAD Meijer they will match your donation for our Troy People Concerned Food Pantry. Double Match Days are March 4 and March 25.

Thank you for your generosity.
Spring Pasta Dinner – will be held Wed, April 26, 2023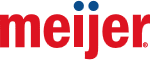 Spring Pasta Dinner Wed, April 26, 2023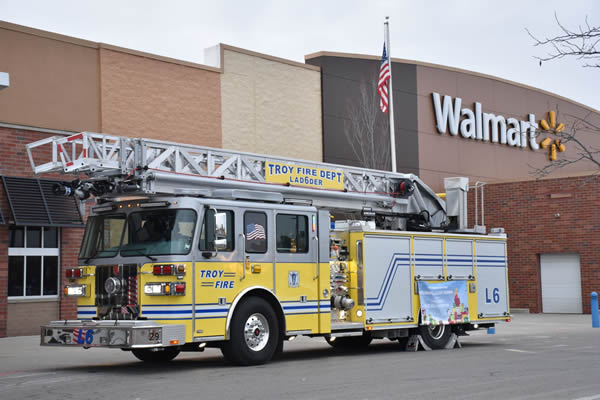 Shop with Heros Troy Fire Truck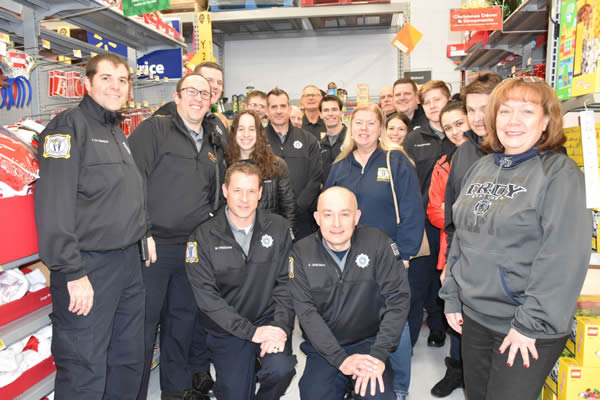 Shop with Heroes December 2019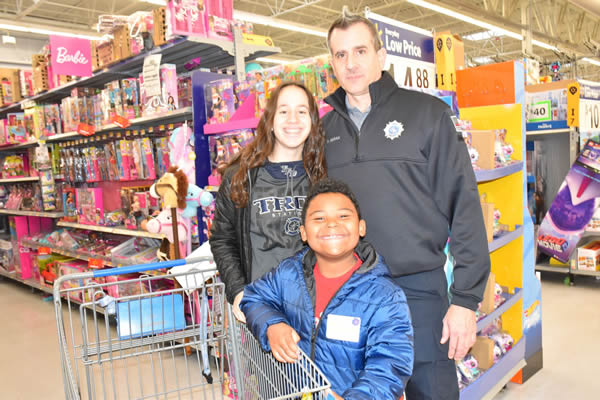 Shop with Heroes FF Stuart Siegam, Braylen & Miranda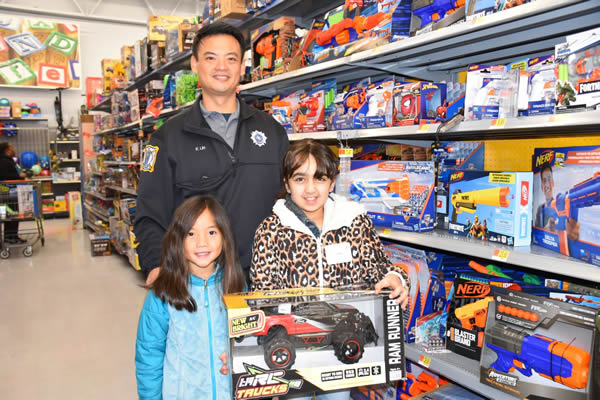 Shop with Heroes FF Ken Lin, Je Taim & Miyah
ANNUAL EVENTS
Children's Christmas Party with the Troy Fire Department
Each Fall the volunteer Troy Firefighters at Station 6 hold a fundraiser to assist area children in need during the holidays with a Christmas shopping spree and a party hosted at Fire Station 6. Troy People Concerned invites qualified children (ages 5-12) to attend the party, normally held in early December. Parents bring the invited children to the Troy Walmart, where they are partnered with Troy Firefighters or volunteers to shop for Christmas gifts for the children's parents and siblings. After shopping they travel to Station 6 via bus, where the children wrap their gifts, make holiday crafts and enjoy lunch with the Firefighters and volunteers. During this event, Fire Station 6 is bustling with activity, music and excitement, especially when the children learn that there are gifts for them under the tree! TPC is truly appreciative of the Troy Firefighters, volunteers and Walmart for making the holidays so very special for these children and their families!
Back to School Blast
In early August, Troy People Concerned partners with Alliance Mobile Health to host the annual Back to School Blast, an event where donated backpacks and school supplies are distributed to Troy children in need. Each summer, the Troy Teacher's Association gets together to purchase and fill up to 100 backpacks full of supplies that children will need for the coming school year. Some of these same teachers join us at the event to help with distribution. In addition, the First Presbyterian Church of Troy donates extra bac packs so that we always have enough to hand out to our Troy kids. We are sincerely thankful to all that make this such a worthwhile event.
Holiday Baskets (Thanksgiving, Christmas & Easter)
Each year, Troy People Concerned matches qualified low income Troy families in need of holiday assistance with donors in the area. These donors may be individuals, families, organizations, businesses or places of worship – all willing to help those less fortunate than themselves. At Thanksgiving our donors help families in need by providing food baskets, and for Christmas, donors help families by providing food baskets and/or gifts. Easter holiday donors usually provide Easter baskets for the younger children, and sometimes include a food basket for the family. Many thanks goes out to all of our donors for their ability to give from the heart.  For 2022 Easter Holiday Baskets: Special thanks to Troy Community Foundation, St. Anastasia Catholic Church, St. Nicholas Greek Orthodox Church, Big Beaver United Methodist Church, First Presbyterian Church of Troy, Bonnie Kalef Family, Troy Community Lions Club, Pam Vanderkerkhove Family, and V-Care Physical Therapy.
Leaf Raking Event
Troy People Concerned matches Troy senior citizens with wonderful volunteers during the fall season. The dedicated volunteers do a fabulous fall clean-up by raking the seniors yards. This year we had families, students from Troy and Athens High Schools, the Troy Rotarians, and a local youth Hockey Team. We are sincerely grateful for all of the volunteers who dedicated their time to help others with our Troy community.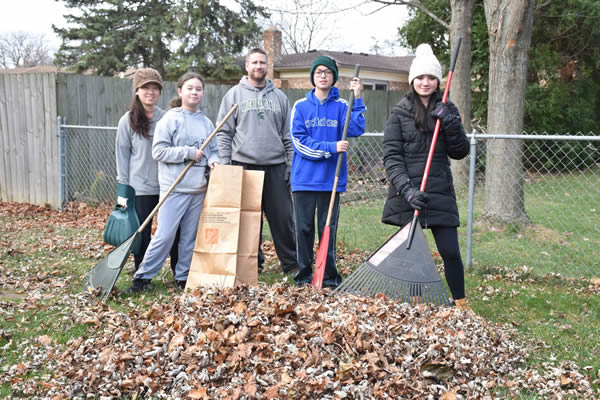 Leaf Raking Event 1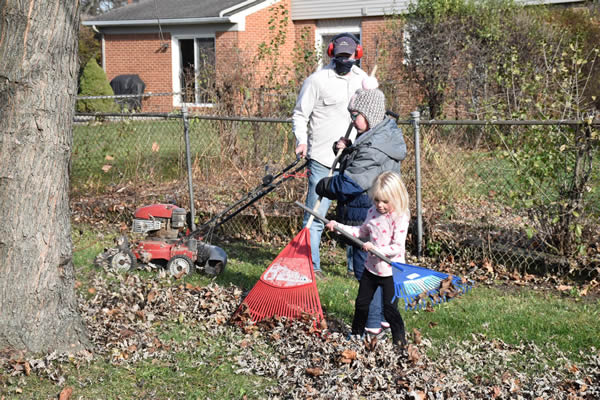 Leaf Raking Event 2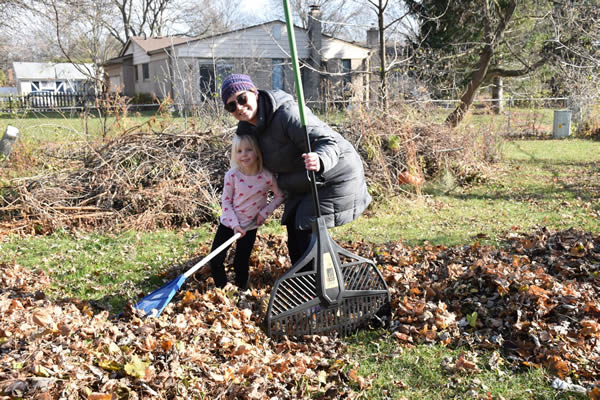 Leaf Raking Event 3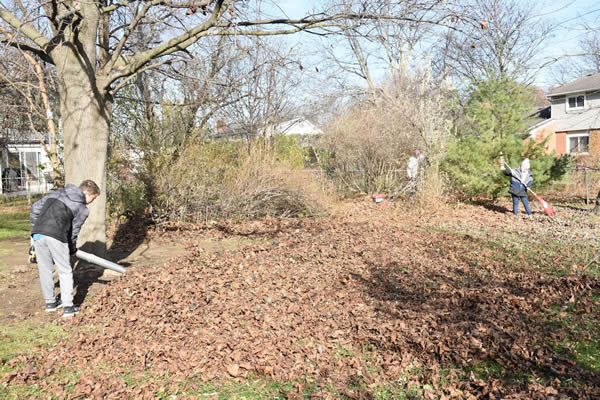 Leaf Raking Event 4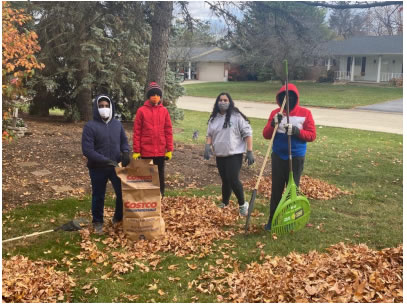 Leaf Raking Event 5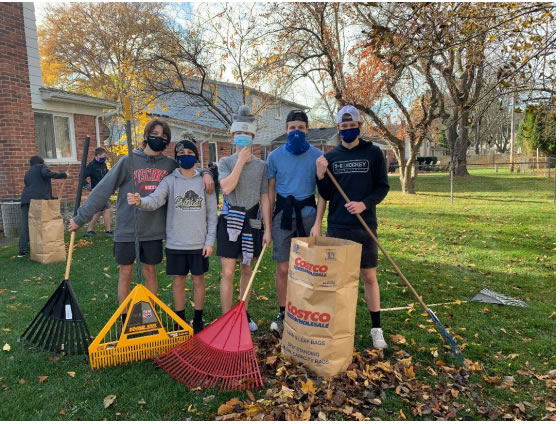 Leaf Raking Event 6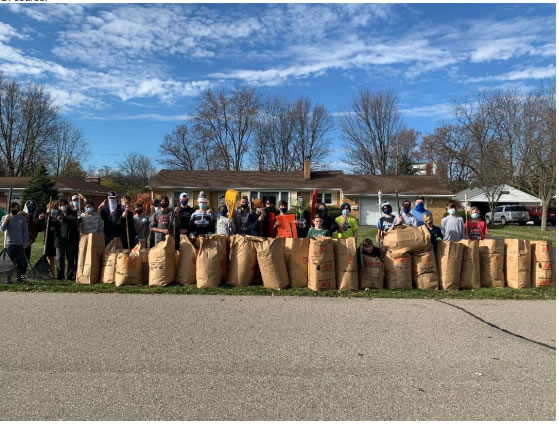 Leaf Raking Event 7